Our Commitments
Education materials, school uniform and other essentials for disadvantaged girls

Immediate support for the students affected from violence

Providing non-violence and peace education training to teachers

Guidance to the family and school management committees for creating safe and enabling environment for girl's education
Our Partners
Member schools, individual members, Individual donors and volunteers, organizations and Local Governments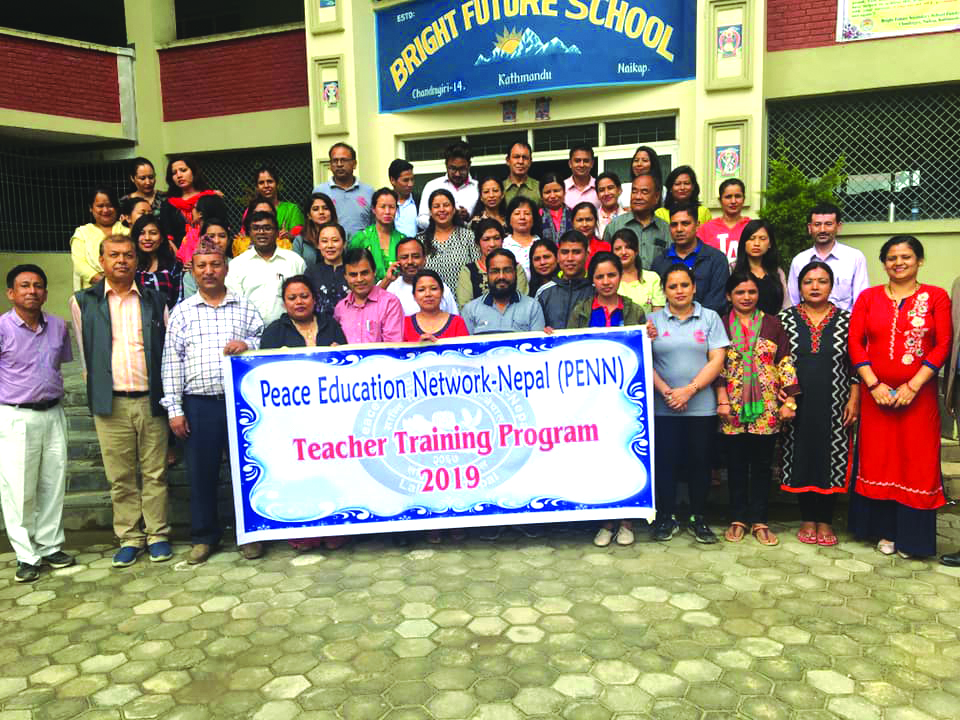 For details Contact us
Peace Education Network - Nepal (PENN)
Lalitpur, Nepal.
Web: www.penn.org.np
Phone No. 977-1-5560888 (morning/evening hours)
or 977-9851059073/9802059073

Our website: www.penn.org.np

We can be reached us on Facebook Page, Twitter & LinkedIn.

Note: Please send us the bank voucher or message of your digital

contribution to us by email or text message.
Our Action
Marking of UN International Peace Day, 21 September, and promoting the agenda of peace regularly in Nepal

Advocated and provided technical support to include peace education in school curriculum

Signed Memorandum of Understanding with Private School's Association Nepal (PABSON) and trained over 500 school-teachers on peace and non-violence pedagogy

Publishing a PENN Newsletter documenting major peace education related activities in Nepal

Providing education support to the disadvantaged girls

Planning to begin immediate support for the students affected from school violence

Advocating for creating safe and enablingenvironment for quality education in Nepal
How to Support PENN
Support Peace Education Core Fund for the marginalised girls' education and to ensure immediate support for the students affected from school violence or Support for girls' education in Nepal.

Contribute to PENN Permanent Fund (akshayakosh) and gain network approach to school children.
Bank Details: Sanima Bank, Satodobato Branch, Lalitpur 014010010000956 Swift Code: SNMANPKA